After spending a year in college working at a fine jewelry counter you could probably assume I have developed a slight major obsession with all things gold and shiny. And although my tastes have changed--I once hated mixing silver and gold and now I love it--I still have a soft spot for spikes, initials, and all things dainty. Here is a roundup of all the e-commerce jewelry boutiques I obsessively check. Shop on.
(Catbird NYC rings via HonestlyWTF)
Catbird NYC.
The prices are totally fair at this Williamsburg-based jewelry store, which features the cutest sterling, 14k yellow and rose gold pieces. Simple thin bands with letters, shapes (hearts, stars, ampersands)are the standout, and a bevy of quirky and vintage pieces are also available. Bonus: they have a pretty legit blog
here
.
(photo via Odette)
Odette NY.
Amazingly interesting geometric and hammered pieces made mostly in Sterling Silver. There are some brass pieces available (not my favorite metal to wear), but word on the
street
internet is that all the designs will be available in yellow gold very soon. Excellent.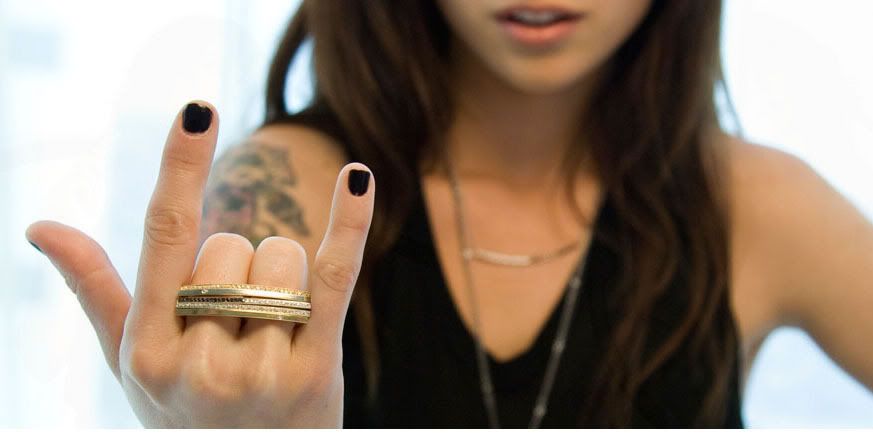 (photo via Zoe Chicco Jewelry)
Zoe Chicco.
This one is a long-time favorite of mine. Everything is really simple, with clean lines and pretty stones, but the most amazing part is the selection (it's huge!).