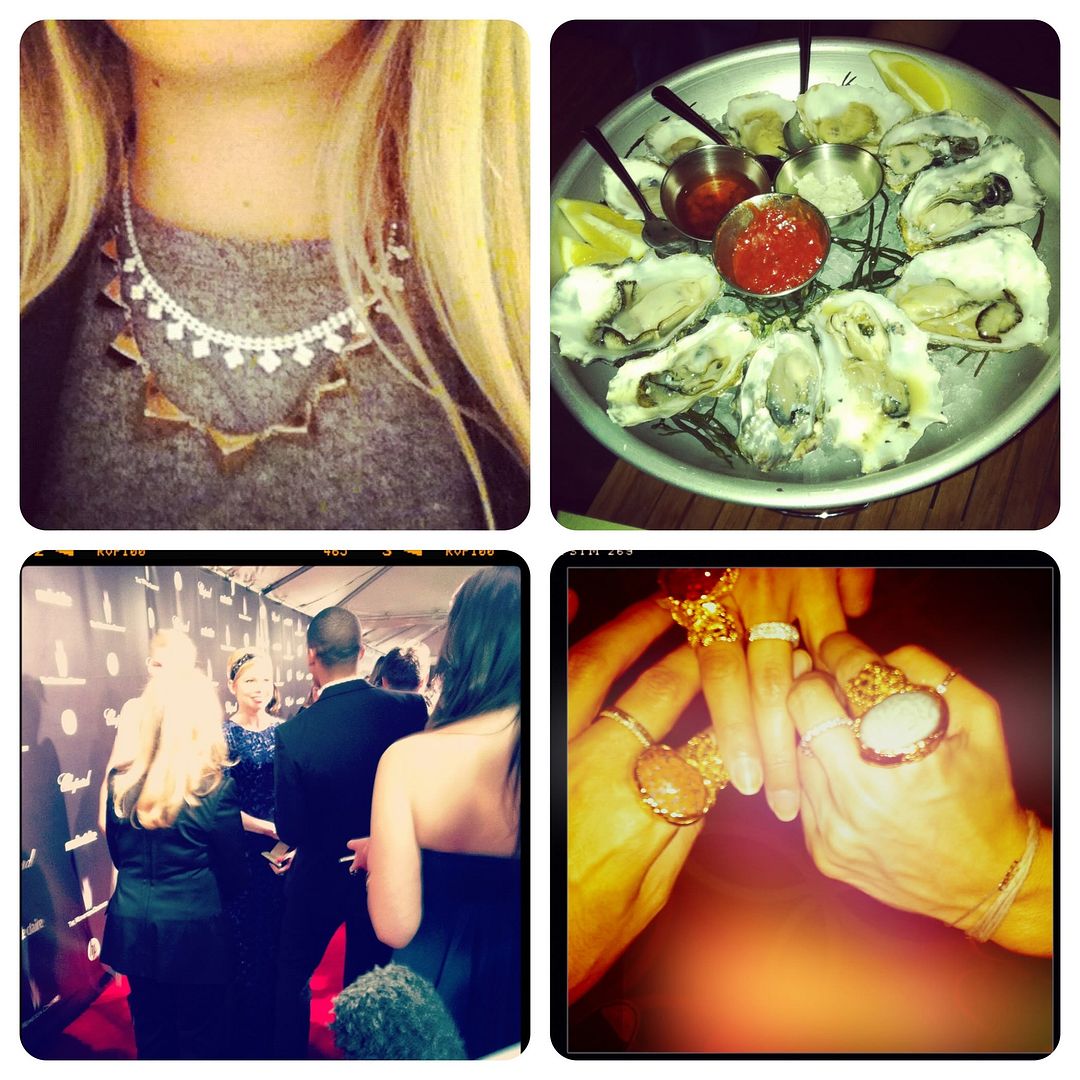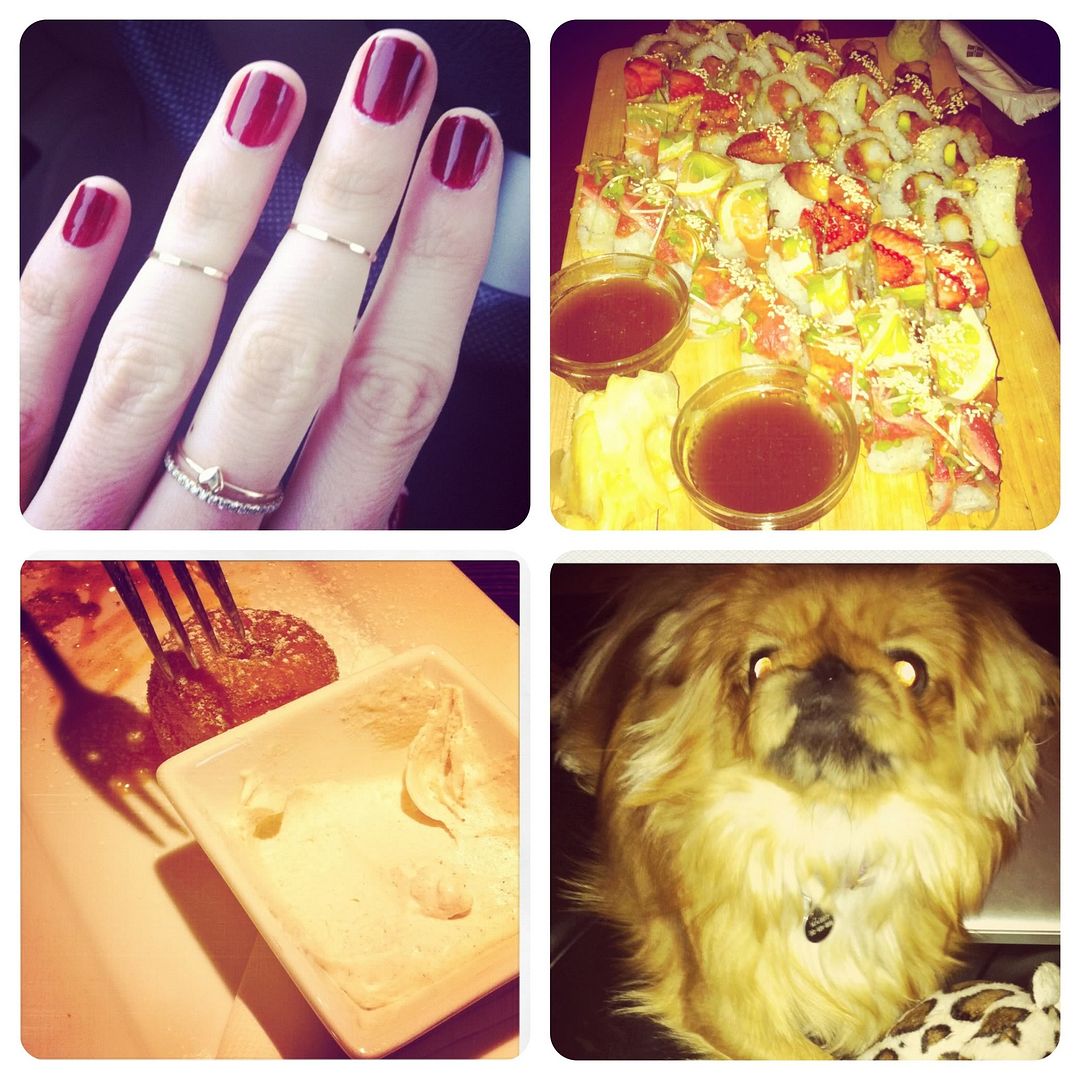 New House of Harlow 'Pyramid Station Necklace' and vintage crystal necklace.
Oysters at L&E Oyster Bar in Silverlake (amazing, BTW).
Michelle Williams, taken covering the Golden Globe after parties for WWD(you can read my article here).
YSL ring party (mine is the coral).
My new Cat Bird rings.
Suuuuushi in Denver last weekend(girls trip!).
Donut brunch at Lola in Denver.
Maddy, of course.